The simplest description about us is we are "the fabric people" made to meet all your modern fabric processing needs under one roof. "Guru Processors" is a trusted fabric processing house that follows the highest global standards and run by expert technocrats for whom quality and customer satisfaction is an obsession. Our emphasis is on human resources that is unmatchable — we employ the best of human talent, upgrade skill sets regularly and meet pollution control norms to international standards.
The objectives of the enterprise are to provide home textile and apparel manufacturers an ultra-modern fabric processing (textile) facility such as laundry services and fabric-finishing to international standards. Our facility follows the highest standards of compliance for pollution, waste discharge, quality control, technologies, equipment, management and human resources.
We are unique because we carry out all processing within our facility, thereby giving us full control over maintaining the highest standards of quality and minimum rejection. This means shortened delivery schedules and on-time deliveries.
The major facilities available at our processing plant include:
1.   Products              –    Home Textile and Apparel
2.  Laundry/Wash   –    Enzyme, Bio Wash, Silicone Wash, Stone Wash, Softener, Dip Wash, High Softness, Business, Crinkling,
Waffle, Tumble Speciality etc.,
3.  Policy                  –    Statutory mandate, Environmental Management, Water and Energy Conservation.
Our processing plant is located in Karur – India's best known hub for home textiles manufacturing. This is a major advantage for our customers. It saves transportation time and money, and overall production costs.
Our Team
Uniqueness is what makes our team a formidable force. Our team is a confluence of brains and wide experiences covering the entire manufacturing cycle of home textiles. Our team is a balanced mix of technology savvy individuals consisting of an innovative designing team, trained machinery operators, quality conscious laboratory technicians, quick to respond administrative staff and knowledgeable marketing staff under the able guidance of our promoters.
We never stagnate; we constantly improvise every process by acquiring new skill-sets that transform into better products and services. The only constant in our business is changing, meaning we regularly innovate to meet changing customer needs and preferences.
To stay ahead, we depute our staff to technical programs and encourage them to acquire domain-specific training relevant to textile industry requirements.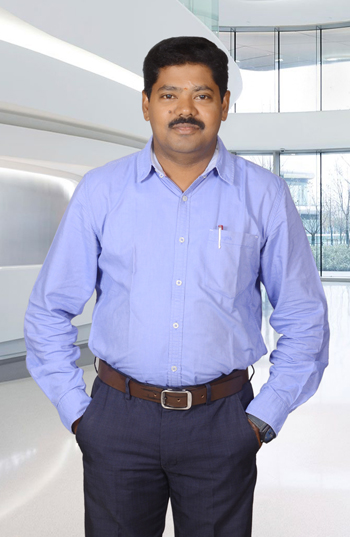 K. PRABAKARAN
Managing Partner
"Guru Processors" was founded by Mr.Prabakaran, a textile chemistry technocrat with 18 years of extensive field experience in the home textiles manufacturing industry. He is a B. Tech in textile chemistry.
Work Experience:
Premier Mills, Arvind Mills, Birla Century, NSL textiles, Opex Group (Bangladesh), Asian Fabricx and Master Lines Inc., (Home textiles)
Rich Experience in Quality / Production Oriented and having a technical knowledge of factory certification like OEKO TEX, GOTS, SA8000, Lab Accreditation, BCI,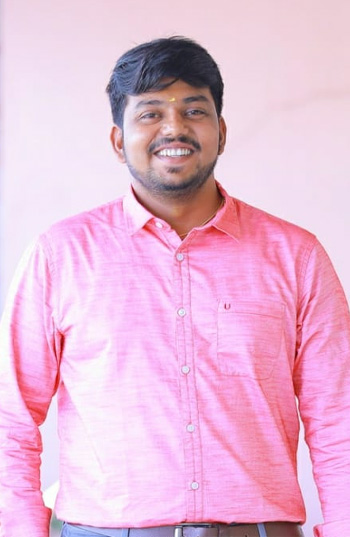 Mr.Yuvarajan is the Managing Partner and Chief Executive Officer of Guru Processors and has a bachelor's degree in civil engineering backed by 5+ years of experience in multiple roles. In addition to taking care of administrative work at the company, he is also the Marketing and Head of operations at the company's factory in Karur.
Though a civil engineer by profession, he has extensive experience in the home textiles industry too and is considered a competent administrator with vast knowledge in the financial management of manufacturing industries. He is a strategist and plans immaculately.
Mr Yuvarajan's role in Guru Processors is wide and encompasses monitoring and analyzing the current system of production or provision to check its effectiveness, and working out strategies for improving wherever essential.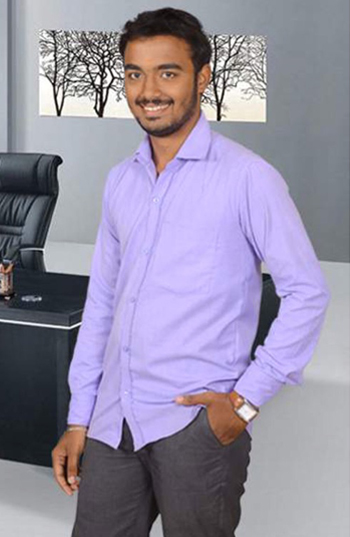 G. GOKULKUMAR
Factory Manager
Mr.Gokulkumar is the Factory Manager at Guru Processors and has a Diploma in Textile Processing. He has more than 5 years of experience in the home textiles washing-process industry and is considered an expert in this domain. His primary role at the factory is to ensure seamless production and maintain the entire facility.
He is well versed with all textile related compliance procedures and processes. He ensures that the factory is compliant with all environmental issues and rules.
His role includes:
Planning, organizing, directing and running the day-to-day operations Increasing production, assets capacity and minimizing wastage, Optimizing output, product quality and timely delivery.