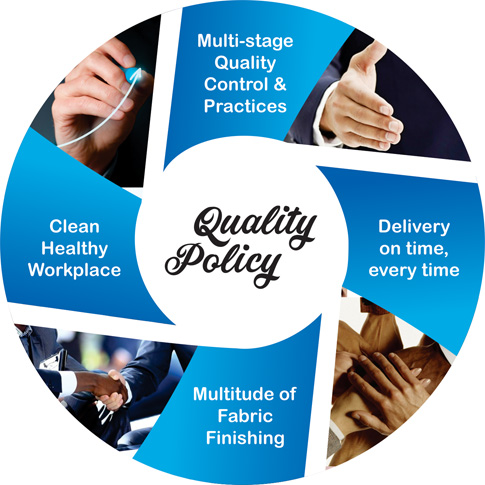 Quality Management System
For us quality means meeting not only international specifications but also meeting the standards that our customers set for us. We take quality seriously and have a rigid quality policy in which we try to better benchmark standards. We constantly keep in touch with standards bodies so that we are able to meet the latest specifications.
Our QMS is oriented to:
Test and correct production during the manufacturing process itself
Correctly measure quality level as per ISO settings
Engage our workers with proper training and education
Develop customized procedures for testing and compliance check
Keep a record of defects noticed during the production cycle
Prepare reports for transparency during manufacture
Adopt latest reporting tools for analysis in future
Environmental Management System
The environment is too precious to be ignored and we follow best practice procedures to ensure that our manufacturing processes don't harm the earth. We adhere to standards that are sustainable and use materials that can be regenerated.
Our EMS is oriented to:
Regularly reviewing organizational environmental objectives;
Meeting environmental impacts and legal obligations;
Minimizing environmental negative impacts;
Establishing programs to meet these objectives and targets;
Monitoring workflow and developing achievable objectives;
Educating employees' awareness and assessing competency levels; 
Reviewing the EMS ensuring dynamism.
Meet International Standards